Tikka Masala Chicken
Prep + Cook Time

40

Minutes

Servings

4
Where to Buy
Ingredients
6 Georges Farmers Market Chicken Thighs
1 (16 oz.) jar Tikka Masala sauce, divided
1 bunch green onions, divided
2 naan bread loaves
1 cup basmati rice
2 cups fresh spinach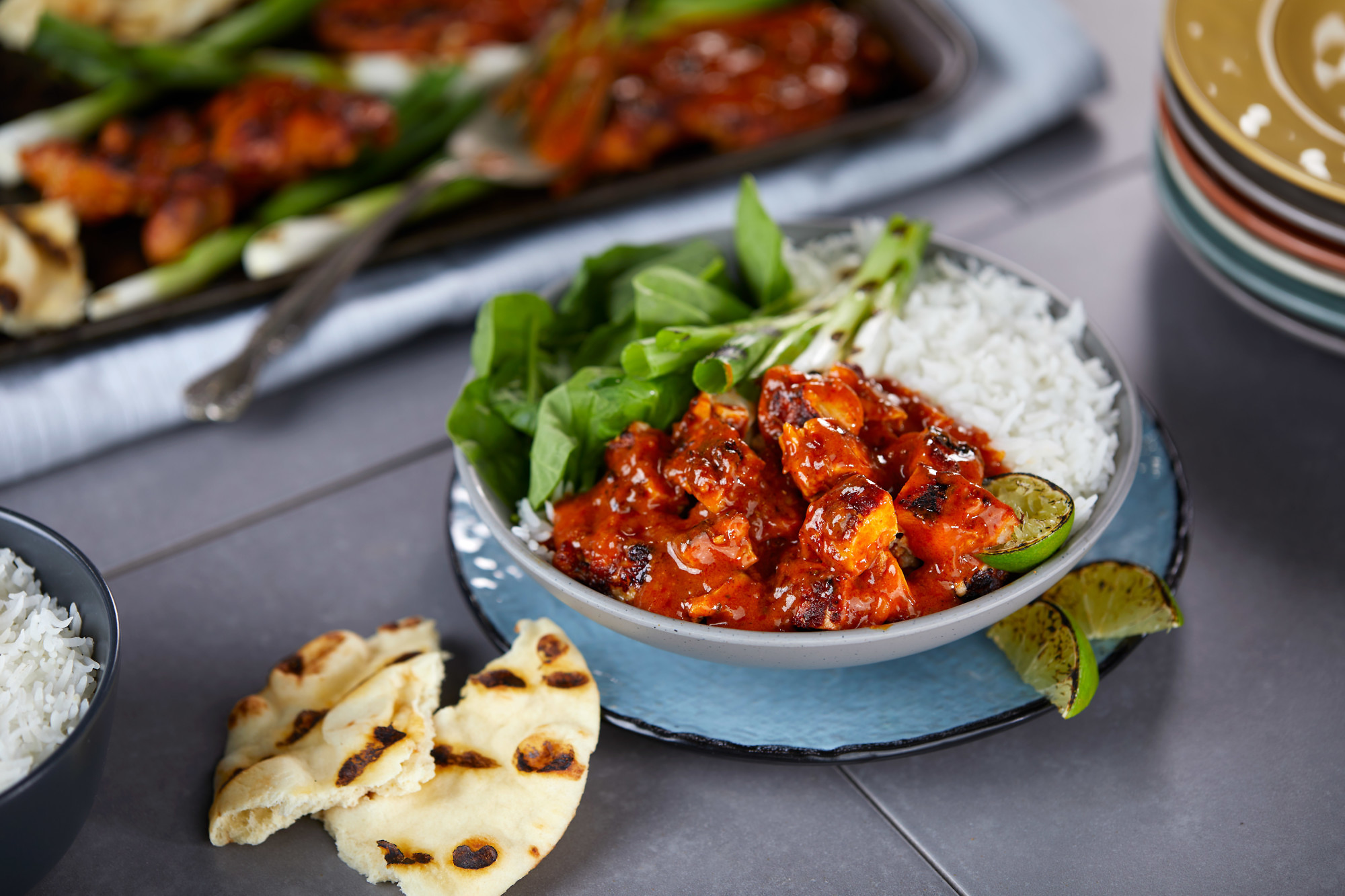 Preparation
Combine the chicken and ¼ cup of sauce into a ziplocked bag. Refrigerate the chicken in the marinade for 30 minutes or for added flavor, marinate overnight.
Slice the onions thinly, green part only. Set aside. Leave the white part whole and season with vegetable spray, salt, and black pepper.
Heat an outdoor grill over high heat. Remove the chicken from the marinade.
Place the chicken on the grill grates and reduce the heat to low. Cook the chicken thighs for 20-25 minutes, or until chicken is cooked throughout.
Place the green onions, white part, on the grill. Cook over the hottest spot of the grill to char for 2-3 minutes.
Toast the naan bread on the grill for 2-3 minutes on all sides, keep warm.
While the chicken is cooking, prepare the rice by cooking according to package directions.
While the chicken is cooking, heat the remaining sauce.
Dice chicken into smaller pieces. Serve the chicken over rice with the heated sauce, fresh spinach, grilled green onions, and naan bread, family-style.