Sweet & Fiery Air-Fry Chicken Tenderloins
Prep + Cook Time

50

Minutes

Servings

4
Where to Buy
Ingredients
1-3lbs. George's Farmers Market chicken tenderloins
Breading
1/3 cup corn starch
½ teaspoon garlic powder
¼ teaspoon onion powder
¼ teaspoon black pepper
1 teaspoon salt
2 eggs
1 cup panko bread crumbs
Sweet & Fiery Sauce
¼ cup sweet and sour sauce
½ teaspoon red chili flakes
1 teaspoon sriracha sauce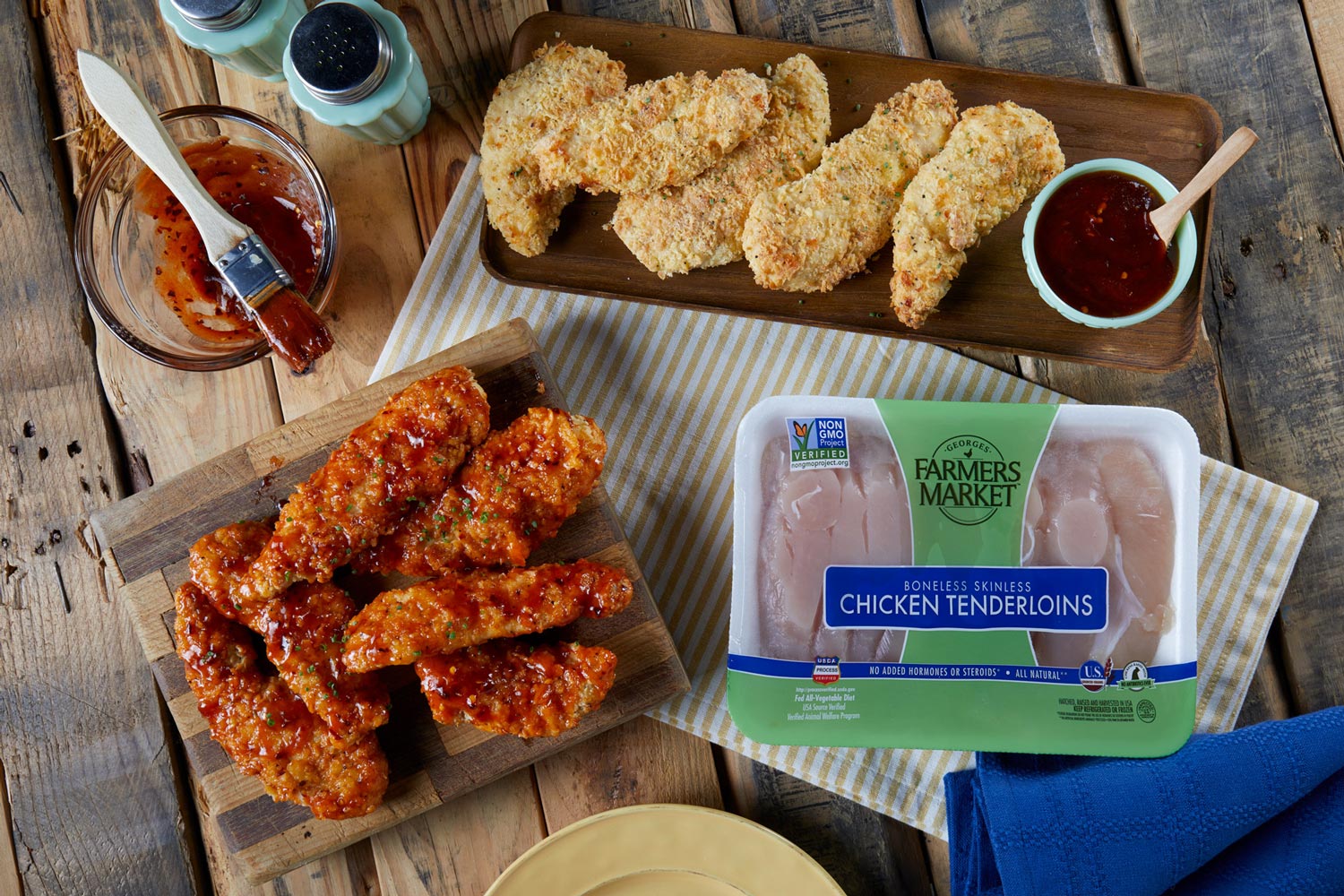 Preparation
Mix the starch with garlic and onion powders, pepper and salt in a mixing bowl.
Whisk the eggs together in a mixing bowl.
Dredge each chicken tenderloin in the starch mixture. Set coated chicken aside, and stir in the bread crumbs in the seasoned starch.
Dredge the coated chicken in the eggs and coat with the bread crumb mixture. Set chicken aside once completely coated.
Preheat an air-fryer at 350ºF for 5 minutes and coat the basket with vegetable spray.
Before cooking the chicken, spray each piece with vegetable spray. Place the breaded chicken, in a single layer, on the bottom of the basket. Cook for 10-15 minutes or until chicken is cooked to an internal temperature of 165ºF, repeat with all remaining chicken.
Mix the sauce ingredients together in a small bowl. Once the chicken tenders are completely cooked, serve or toss the chicken in the sweet and fiery sauce.