Strawberry Applewood Chicken Salad
Prep + Cook Time

35

Minutes

Servings

4
Where to Buy
Ingredients
4 George's Farmers Market Applewood Marinated Chicken Breasts
2 cups corn flakes
2 cups sweet corn cereal
2 eggs, beaten
4 cups spring mix lettuce
2 cups sliced strawberries
½ cup candied almonds
½ cup crumbled goat cheese
¼ cup sliced shallots
1 cup poppyseed dressing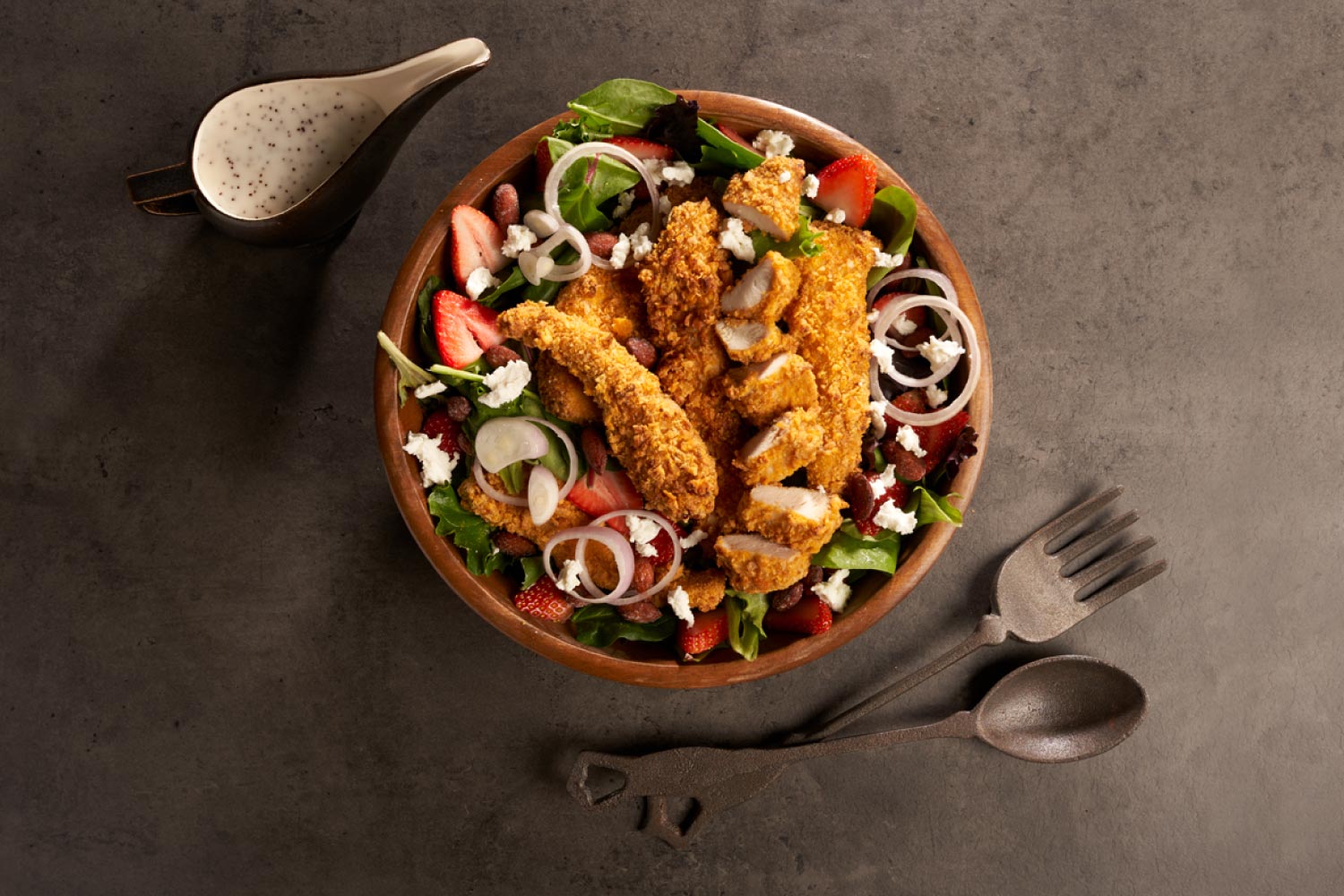 Preparation
Preheat air-fryer at 350°F.
Slice the chicken breasts lengthwise, set aside.
Crushed cereals in zipped plastic bags with the back of the measuring cup.
Whisk the egg in a mixing bowl. Dredge the tender breast pieces in the egg and coat with the cereal mixture. Cook in a single layer in the Air-fryer for 10-15 minutes or until internal temperature reaches 165°F. Repeat with remaining pieces.
While the chicken is cooking, build the salad family-style by layering the strawberries, almonds, cheese and shallots atop the spring mix.
Finish with the chicken and dressing.