Spice-Rubbed Grilled Chicken
Prep + Cook Time

2.5

Hours

Servings

4-6
Where to Buy
Ingredients
For the Spice Rub:
1 Whole Georges Farmers Market Chicken

4 tablespoons unsalted butter, softened

2 tablespoons paprika

1 tablespoon garlic powder

1 tablespoon onion powder

1 teaspoon dried thyme

1 teaspoon dried oregano

1 teaspoon dried rosemary

1 teaspoon salt

1/2 teaspoon black pepper

2 tablespoons melted butter for basting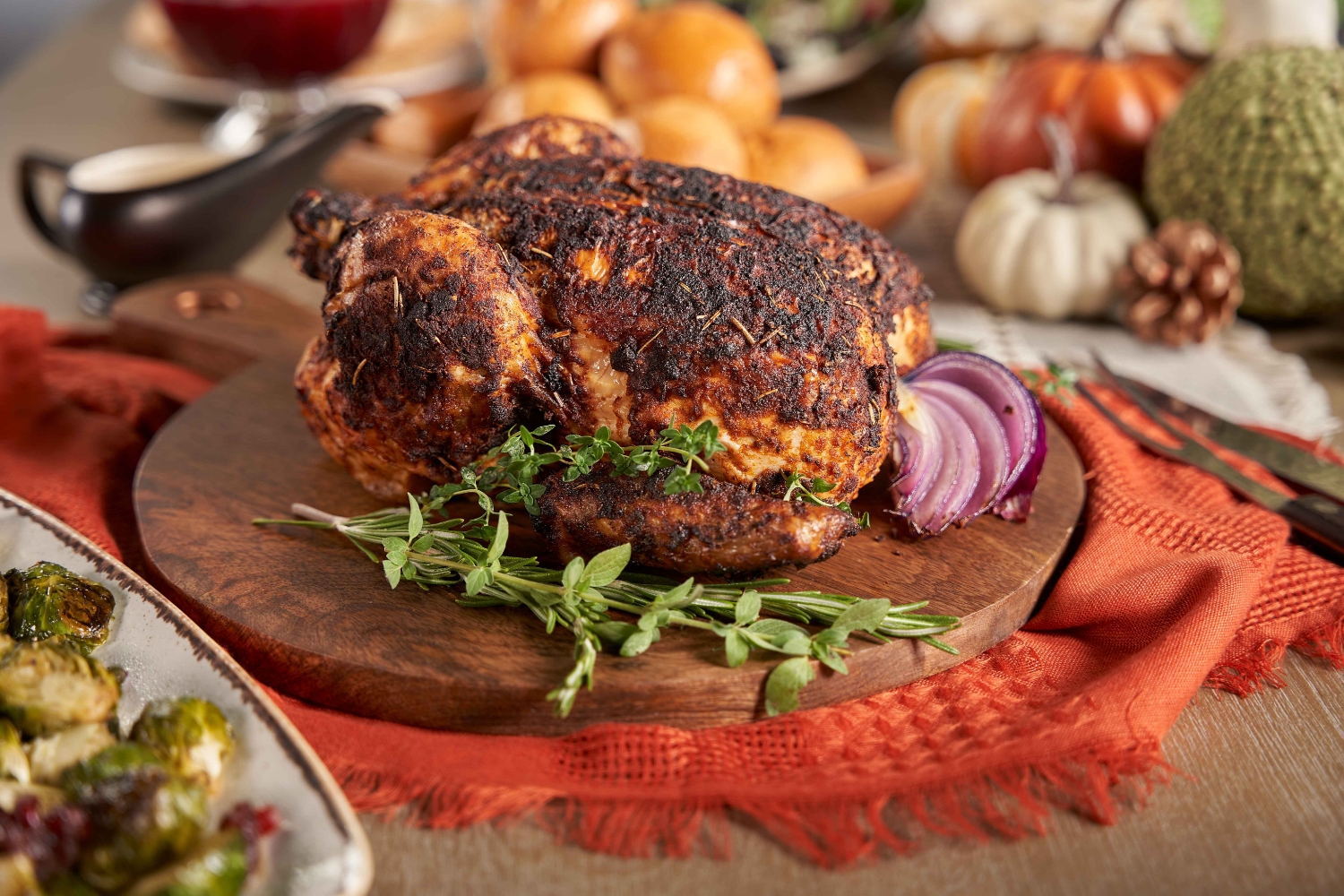 Preparation
In a bowl, combine the softened butter, paprika, garlic powder, onion powder, dried thyme, dried oregano, dried rosemary, salt, and black pepper. Mix the ingredients until they form a smooth paste.

Rub about half of the spice rub mixture under the skin of the chicken, spreading it evenly over the breast and thigh meat.

Rub the remaining spice rub mixture over the outside of the chicken, coating it thoroughly.

Preheat your grill to medium-high heat, around 350-375°F. Set up a two-zone cooking area with direct and indirect heat.

Place the chicken on the grill over the indirect heat side, breast side up. Close the grill lid.

Grill the chicken for approximately 1.5 to 2 hours, turning it occasionally to ensure even cooking. You'll know it's done when the internal temperature of the thickest part of the thigh reaches 165°F.

During the last 15-20 minutes of cooking, baste the chicken with the melted butter to add flavor and help the skin crisp up.

Once the chicken reaches the desired temperature, remove it from the grill and let it rest for about 10-15 minutes before carving.