Southern Chicken Sandwich
Prep + Cook Time

55

Minutes

Servings

6
Where to Buy
Ingredients
3 Georges Farmers Market Chicken Breasts
¼ cup dill pickle juice
1 cup biscuit flour
3 eggs
6 brioche hamburger buns
1/3 cup unsalted butter, softened
½ cup mayonnaise
¼ cup dill pickle chips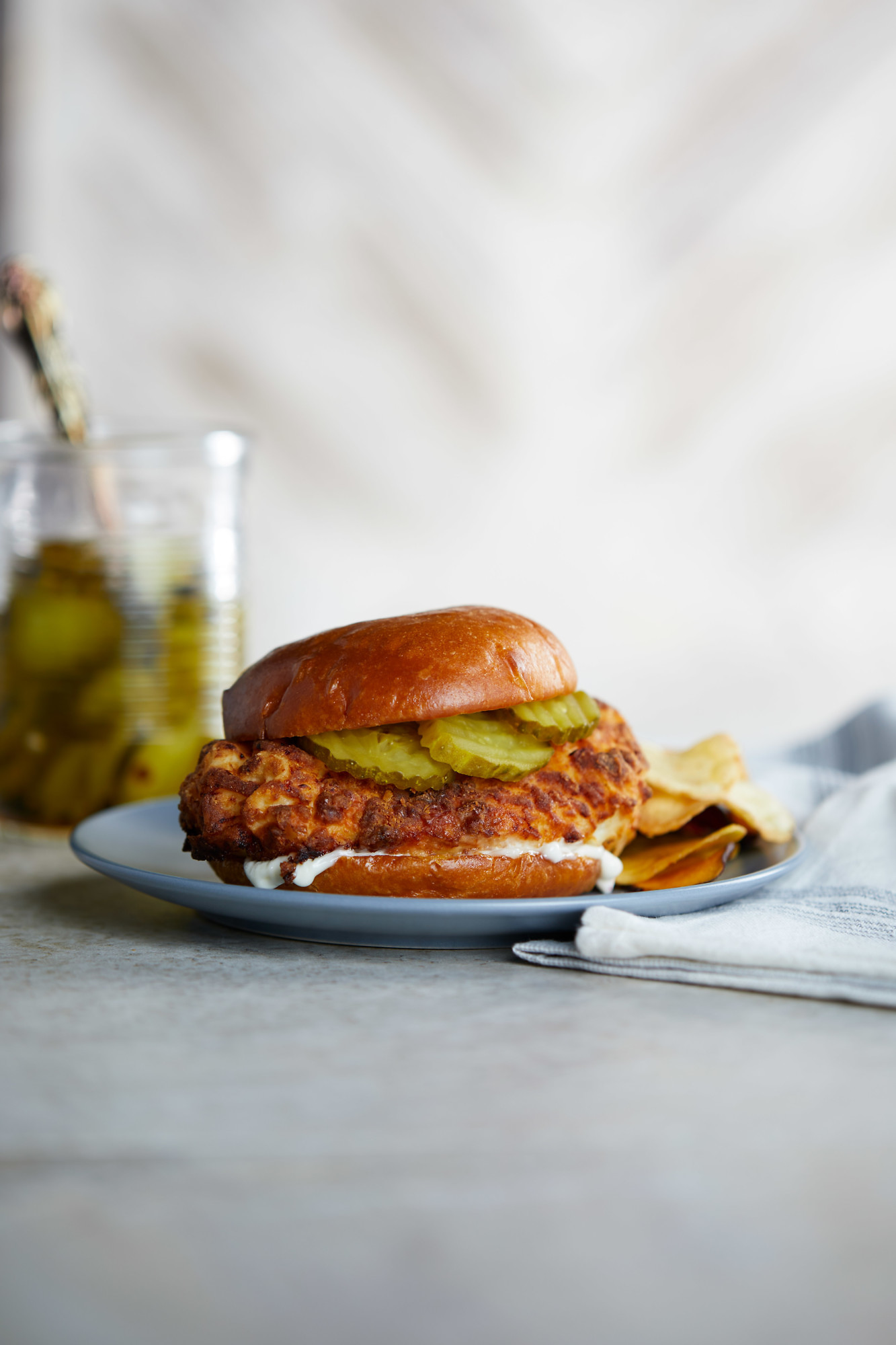 Preparation
Marinade the chicken breasts in the pickle juice overnight. Butterfly the chicken breasts in half.
Heat an air-fryer at 350ºF.
Pour the flour in one bowl. Whisk eggs in a second bowl. Dredge the chicken in the flour and then the eggs and again in the flour. Set the chicken breasts on a baking pan. Spray both sides of the chicken breasts with vegetable spray.
Place the prepared chicken breasts in the hot air-fryer. Cook 1-2 chicken pieces at a time, for 15 minutes. Repeat until all chicken breasts are cooked throughout.
Spread butter between the cut sides of the buns. Toast in a hot skillet until golden brown, about 30 seconds to 1 minute.
Build the sandwiches with the air-fried chicken breasts in between the toasted buns, with mayonnaise and pickle chips.