Mushroom & Herb Chicken
Prep + Cook Time

30

Minutes

Servings

4
Where to Buy
Ingredients
4 Georges Farmers Market® Boneless Skinless Breasts
2 ea. Cloves Garlic, minced
1 Cup Fresh Mushrooms, sliced
1 tsp. Salt
1 tsp. Pepper
1 Cup Chicken Stock
1/4 Cup White Wine
1/2 Cup Cream
1/2 tsp Fresh Rosemary
1/2 tsp Fresh Thyme
2 Tbsp. Olive Oil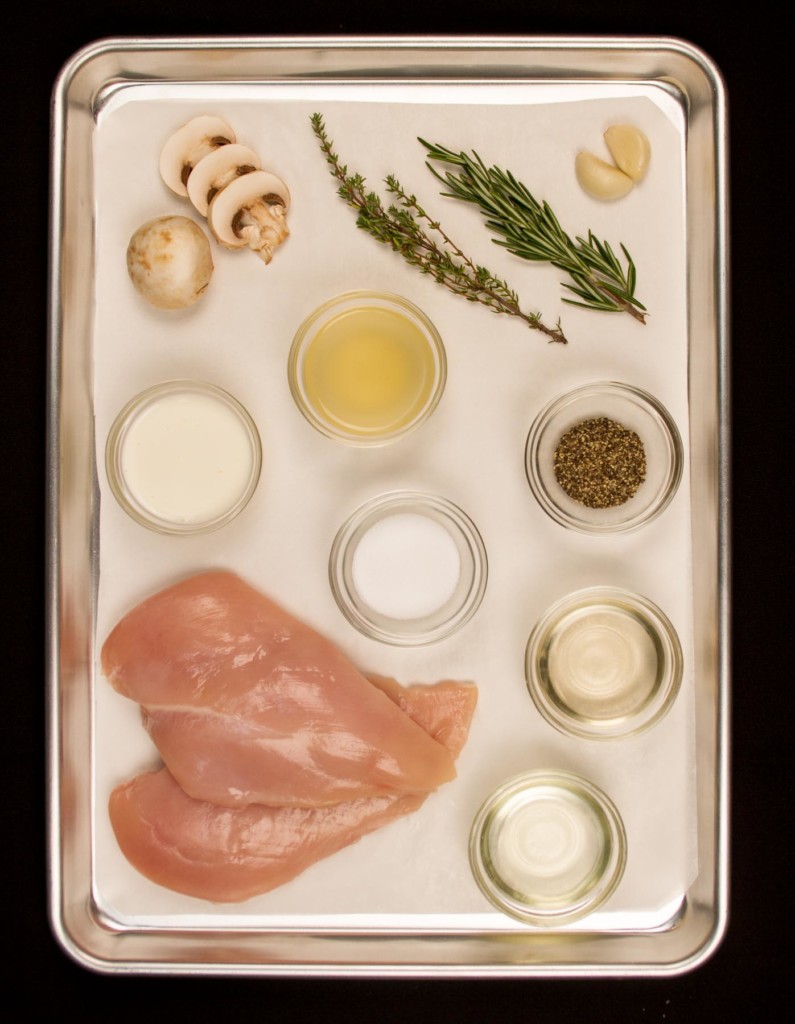 Preparation
In a large sauté pan heat the olive oil on medium heat.
Add the chicken to the hot oil, and cook for 3-5 minutes tossing occasionally to prevent burning.
Add the mushrooms, Rosemary, and Thyme and continue to cook for an additional 5 minutes until the chicken is almost cooked and the mushrooms are soft
Deglaze the pan with the wine.
Add the chicken stock and cream; allow the sauce to reduce and thicken.
Season to taste with Salt & Pepper.
Sever either over pasta or rice.