Lemon Dijon Chicken
Prep + Cook Time

50

Minutes

Servings

4
Where to Buy
Ingredients
2-3lbs. George's Farmers Market chicken breasts
Marinade
½ cup mayo
1/3 cup honey
1/3 cup Dijon mustard
2 tablespoons fresh lemon juice
Zest of 1 lemon
Toppings
3 strips bacon
½ cup sliced mushrooms
1 cup shredded cheese
To taste salt and black pepper
Garnish chopped parsley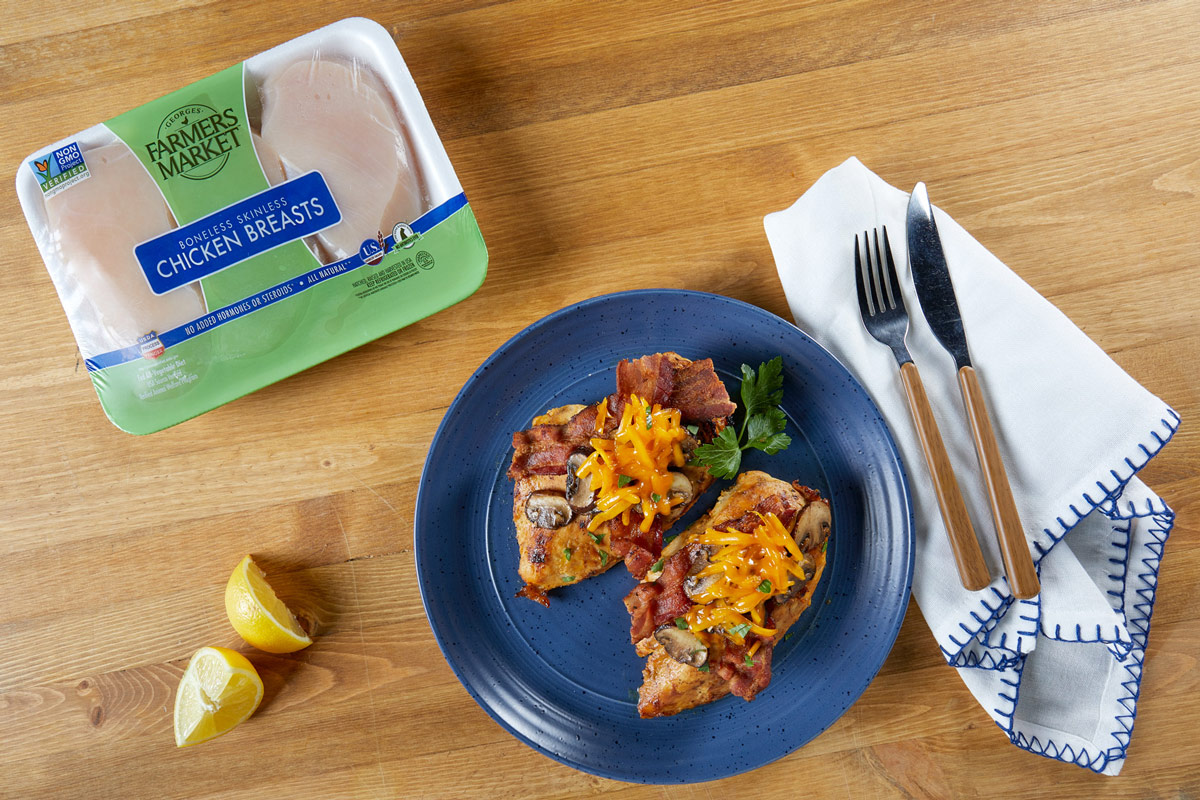 Preparation
Marinade the chicken in mayo, honey, mustard, lemon juice and zest for 30 minutes.
Cook the bacon in a large skillet over medium heat until cook to your liking. Reserve the bacon juices in the skillet and cook the mushrooms until tender, about 5 minutes.
Season the chicken with salt and pepper. Place the chicken in the same skillet, cook and cover for 10-15 minutes, flip often. Cook chicken to an internal temperature of 165º Remove chicken and place on a foil lined baking pan and top with mushrooms, bacon and cheese.
Place in a preheated oven at 400ºF oven until cheese is melted. Finish with parsley.