Italian Chicken Breast Meals
Prep + Cook Time

2.4

Hours

Servings

4-6
Where to Buy
Ingredients
1 pack George's Farmers Market Chicken Breasts (8 chicken breasts)
1⁄2 cup roasted garlic
1 teaspoon Italian seasoning
1 lemon zested and juiced
1 teaspoon salt
1 pint cherry tomatoes
2 cups dry quinoa
1 lb. Fresh green beans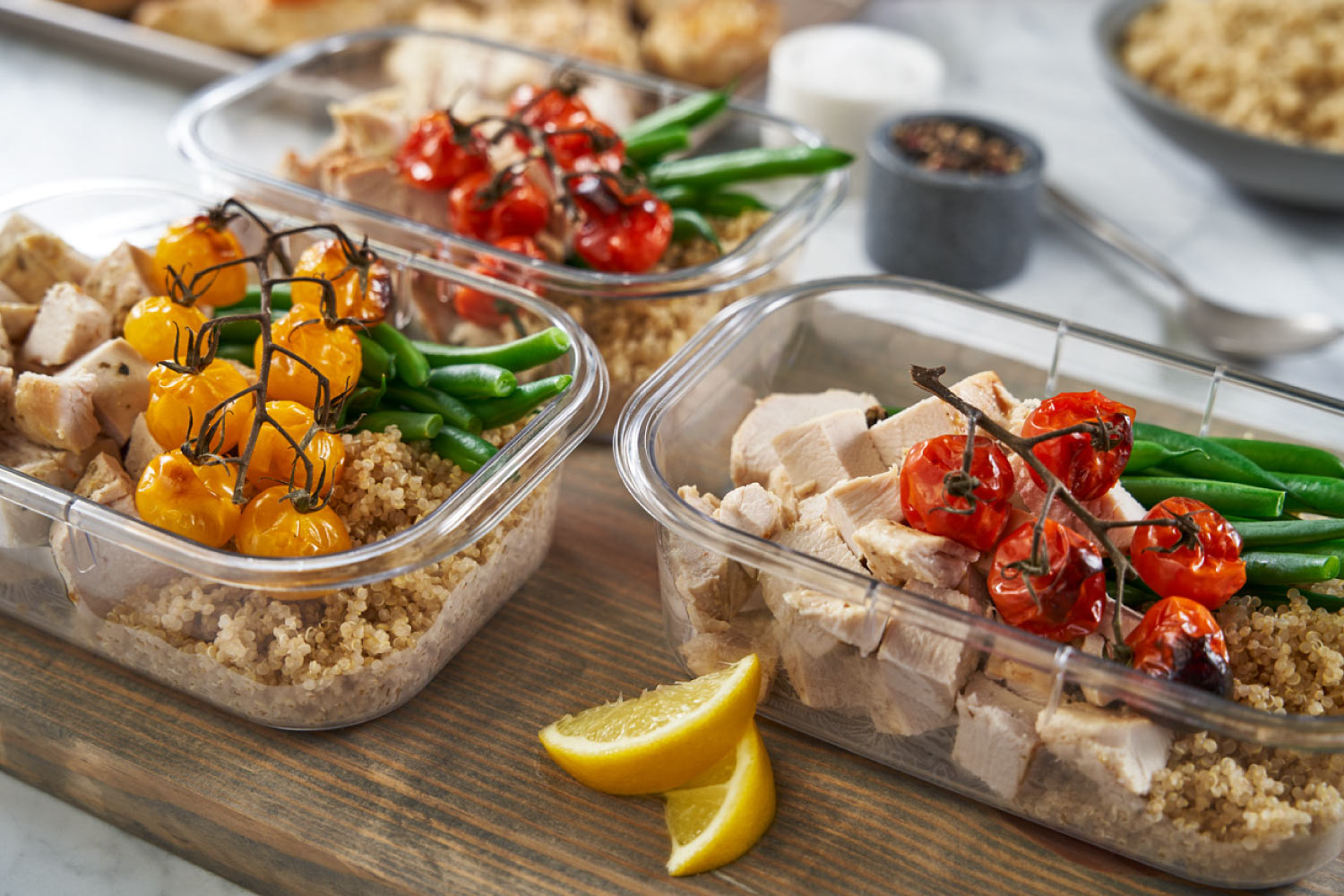 Preparation
Preheat oven at 350°F. Prepare a baking sheet pan by lining with aluminum foil.
Place the chicken breasts in an even layer on the pan.
Combine the garlic, Italian seasoning, lemon zest with juice and salt in a mixing bowl. Use a fork and smash the garlic into the dry seasoning. Spread the mixture all over the chicken coating well.
Cook for 30 minutes. Raise the oven temperature to 450°F and place tomatoes over the top of the chicken. Cook for an additional 20-25 minutes or until the chicken reaches an internal temperature of 165°F.
While the chicken is cooking in the oven, cook the quinoa according to package instructions and blanch the fresh green beans.
Once everything is cooked and cooled, slice the chicken into pieces and divide portions of quinoa, green beans, cherry tomatoes, and diced chicken into air-lock containers.
Refrigerate and reheat when you're ready to enjoy throughout the week.