Honey Mustard Chicken Wraps
Prep + Cook Time

40

Minutes

Servings

4
Where to Buy
Ingredients
6 Georges Farmers Market Chicken Thighs
½ cup honey mustard dressing, divided
½ cup whipped cream cheese
½ cup shredded cheddar cheese
4 large flour tortillas
2 tablespoons vegetable oil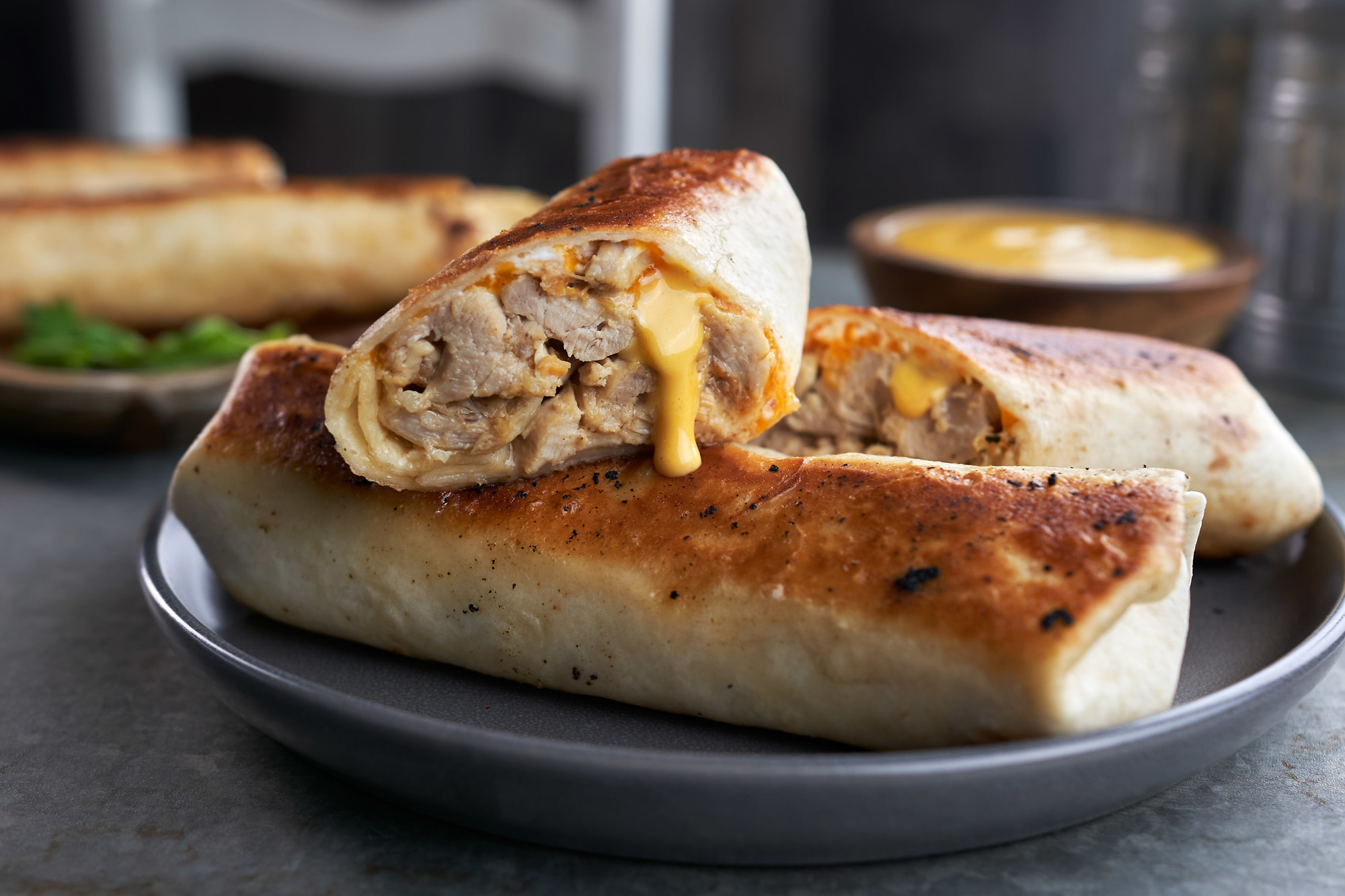 Preparation
Combine the chicken thighs and ¼ cup of honey mustard in an instant pressure cooker. Cook on high pressure for 20 minutes. Use two forks to pull apart the chicken into shreds.
Lay the tortillas on a clean work surface. Divide the cream cheese, cheddar cheese, chicken, and remaining dressing evenly between the tortillas.
Fold the edge of the tortilla over the filling, pulling it towards you tightly. Fold in the sides and roll to the tortillas edge.
Heat the oil in a skillet over medium heat. Toast the wraps seam-side down until golden on both sides, about 2-3 minutes per side.

**Chef's tip: boost up the flavor of your wraps by replacing the oil for the chicken juice in the pressure cooker.