Herbed Chicken
Prep + Cook Time

60

Minutes

Servings

4
Where to Buy
Ingredients
1 Georges Farmer Market Whole Chicken
½ cup unsalted butter, softened
1 tablespoon kosher salt
2 tablespoons freshly chopped parsley
2 tablespoons freshly chopped basil
2 tablespoons freshly chopped rosemary
2 tablespoons freshly chopped thyme
½ (1 lb.) box cellentani pasta
½ (16 oz.) jar alfredo sauce
2 cups broccoli crowns
¼ cup shredded parmesan cheese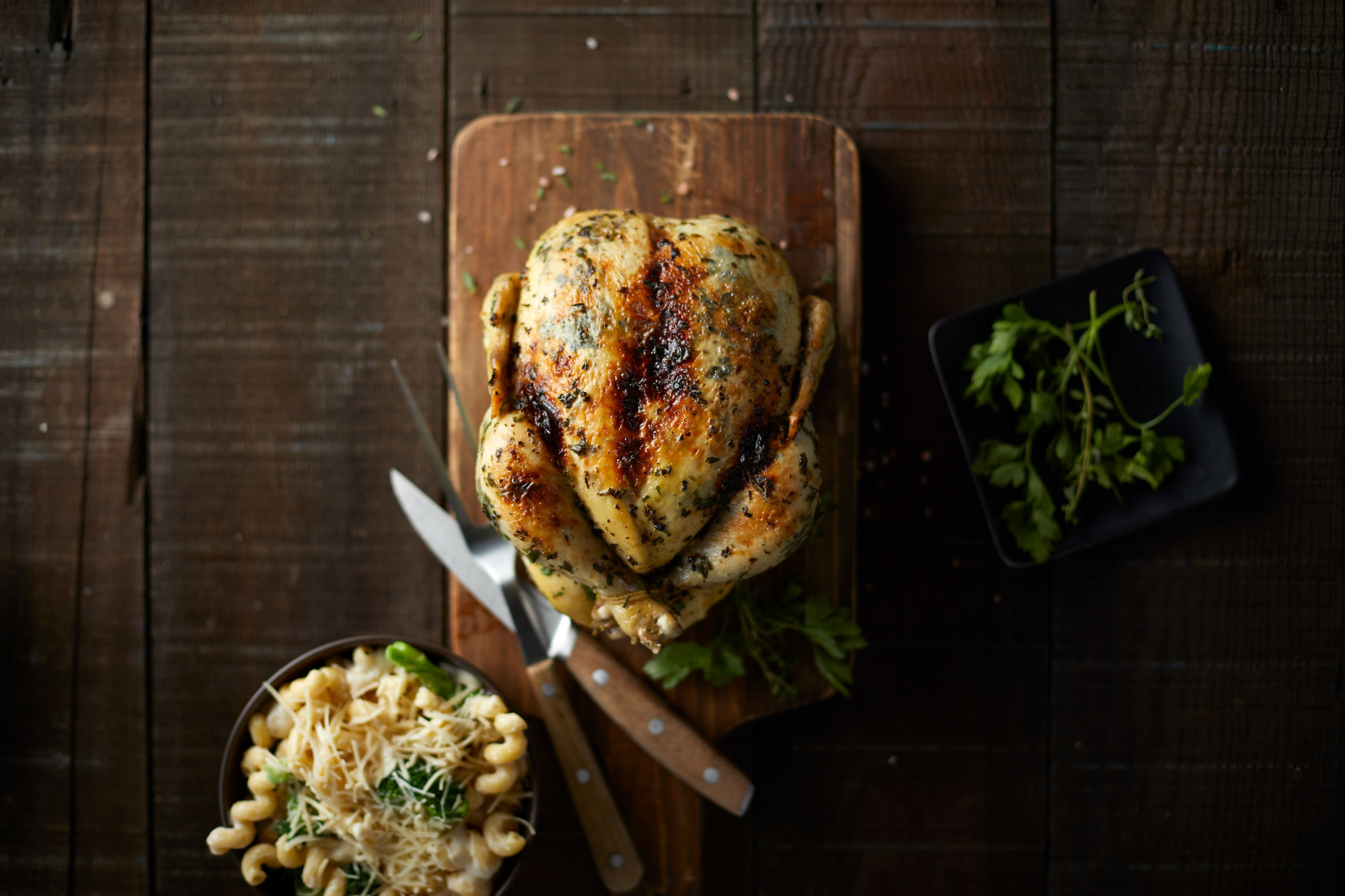 Preparation
Heat an instant pressure cooker on sauté.
Combine the butter, salt, and all herbs in a mixing bowl. Set aside.
Separate the skin and the meat on the whole chicken. Place the mixed butter under the skin, on all parts of the chicken.
Place breast side down in the instant pressure cooker and sear for 10 minutes. Flip the chicken over and place the roasting rack under the chicken. Cook on high pressure for 30-40 minutes.
While cooking the chicken, boil water and cook pasta for 9-10 minutes. Add broccoli to the pasta water for 3 minutes. Drain, and in the same pot heat the sauce for 1 minute and toss the pasta and broccoli in the sauce.
Serve the chicken with or mixed into the pasta.