Garlic Parmesan Chicken Thighs
Prep + Cook Time

35

Minutes

Servings

4
Where to Buy
Ingredients
6 Georges Farmers Market Chicken Thighs
1 cup mayonnaise
1 tablespoon white wine vinegar
1/3 cup shredded parmesan cheese
1 tablespoon garlic powder
2 teaspoons freshly chopped chives
2 teaspoons freshly chopped thyme
2 teaspoons freshly chopped rosemary
½ teaspoon red pepper flakes
To taste salt and black pepper
Carrot sticks
Ranch-style dressing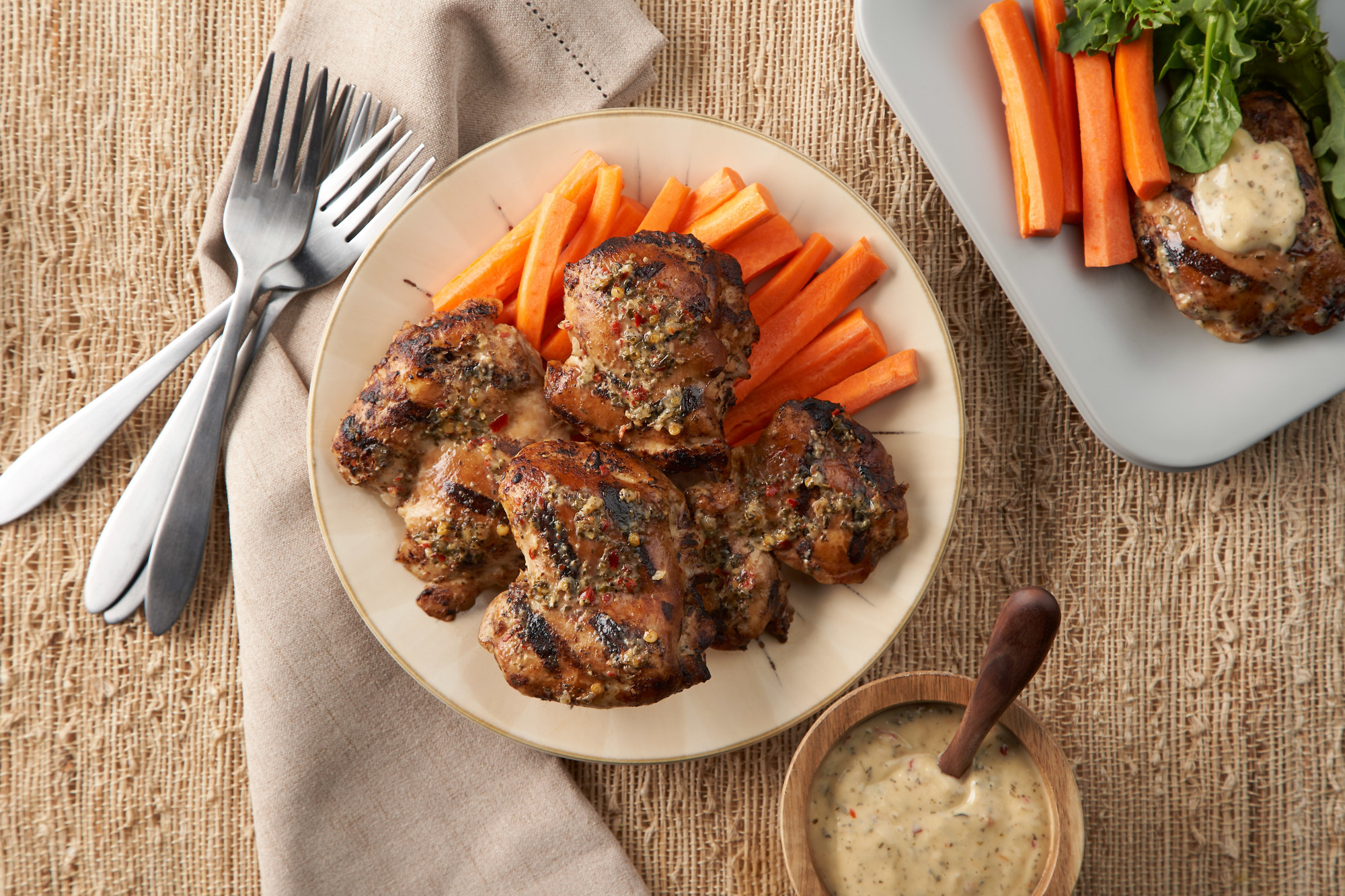 Preparation
Combine the mayonnaise, vinegar, cheese, garlic powder, all the herbs, and red pepper flakes in a mixing bowl.
Season the chicken with salt and pepper and place in a ziplocked bag. Pour half of the mayonnaise mixture over the chicken, refrigerate the remaining mayonnaise mixture.
Refrigerate the chicken in the marinade for 30 minutes or for added flavor, marinate overnight.
Heat an outdoor grill over high heat. Remove the chicken from the marinade.
Place the chicken on the grill grates and reduce the heat to low. Cook the chicken thighs for 20-25 minutes, or until chicken is cooked throughout.
Serve party-style with carrot sticks and ranch-style dressing.