Garlic Herb Chicken Wings
Prep + Cook Time

55

Minutes

Servings

4-6
Where to Buy
Ingredients
1 pack (4 lbs.) George's Farmers Market Chicken Wings
2 tablespoons corn starch
2 bulbs roasted garlic
1 teaspoon nutmeg
2 tablespoons Italian seasoning
2 cups heavy whipping cream
2 teaspoons garlic powder
1 tablespoon salt, divided
1⁄2 teaspoon chili flakes
1 1⁄2 cups shredded Parmesan cheese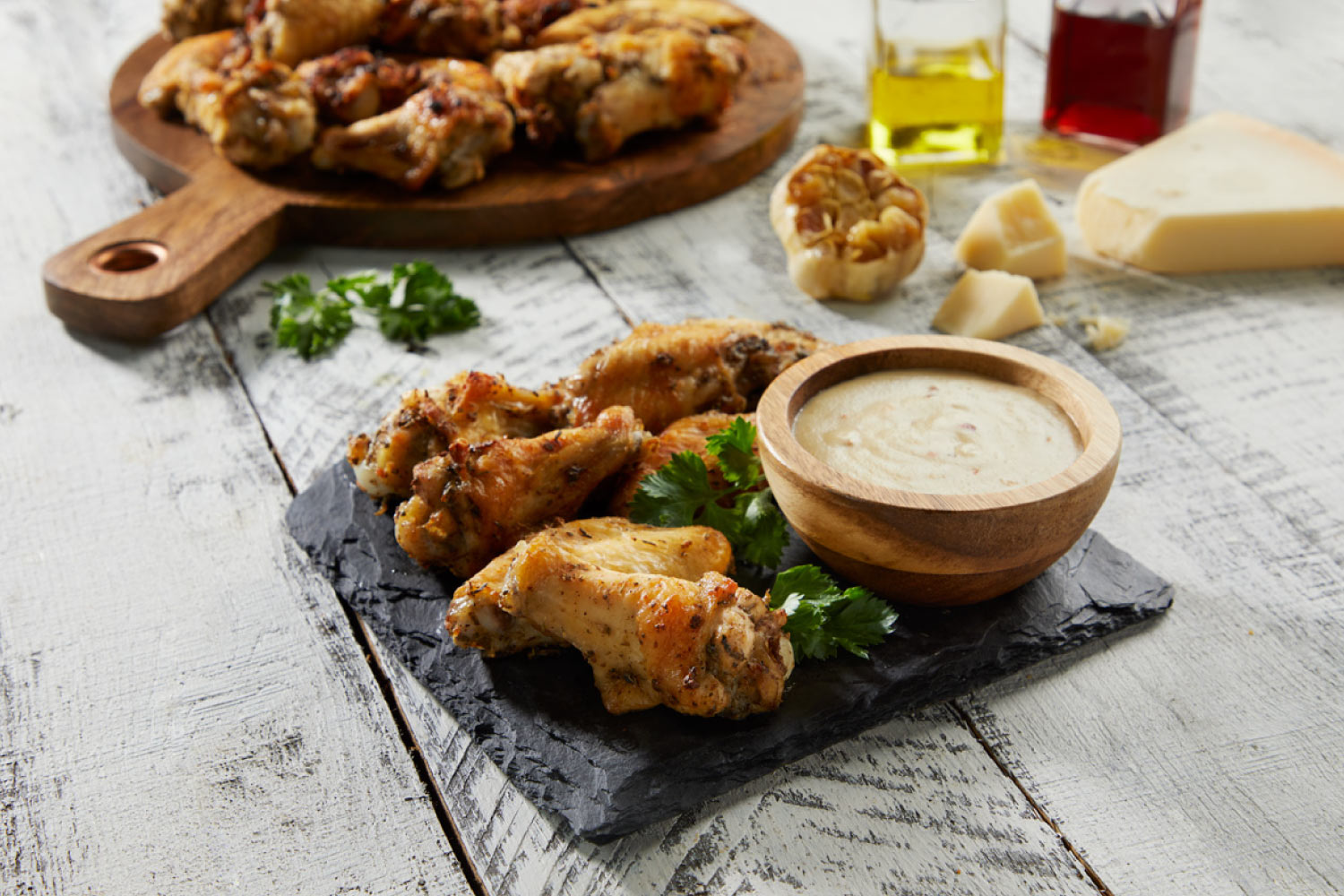 Preparation
Preheat air-fryer at 375°F.
Combine the starch, roasted garlic, nutmeg, Italian seasoning and 1⁄2 tablespoon of salt together in a mixing bowl. Rub the chicken wings in the seasoning mix, coating evenly and cook in an even layer in the air-fryer for 20-25 minutes or until the chicken wings reach an internal temperature of 165°F. Repeat the cook step with remaining wings until all the wings all cooked.
While the wings are cooking; heat the cream in a sauce pot over medium heat. Season with garlic powder, remaining salt and chili flakes. Bring the cream to a boil and remove from heat. Stir in the cheese until melted. Serve with the chicken wings.