Crispy Ranch Chicken Bites
Prep + Cook Time

60

Minutes

Servings

4-6
Where to Buy
Ingredients
3 Georges Farmers Market Chicken Breasts
1 cup buttermilk
½ cup sour cream
2 teaspoons kosher salt
1 tablespoon dry dill
1 tablespoon dry parsley
2 tablespoons garlic paste
2 cups bread crumbs
2 (1 oz) ranch dressing dry packets
½ (20 oz) bag frozen sweet potato fries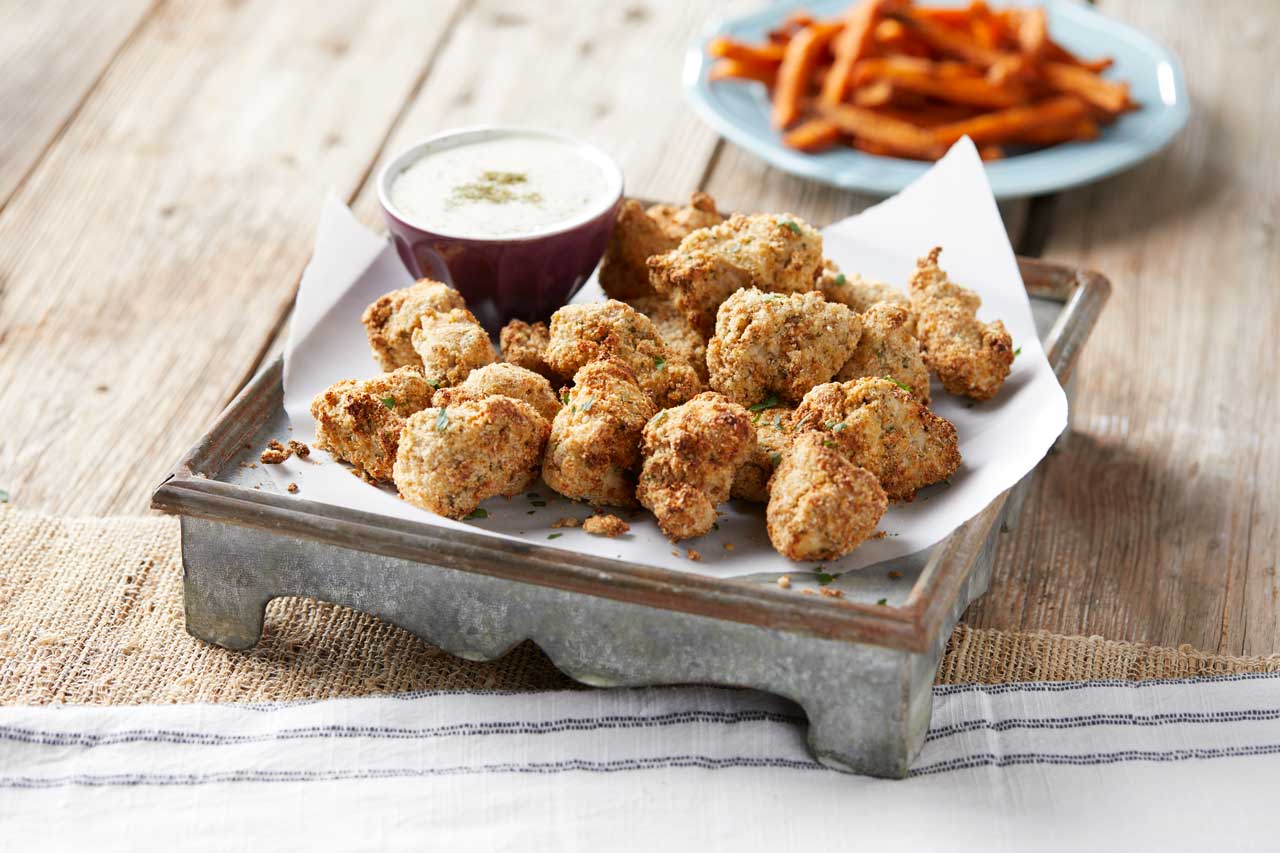 Preparation
Combine the buttermilk, sour cream, salt, dill, parsley, and garlic paste in a mixing bowl.
Slice up the chicken into large, diced pieces and place into a zipped bag. Pour the buttermilk marinade over the chicken breasts. Let marinade overnight.
Heat an air-fryer at 350º
Combine the bread crumbs and dressing packets in a large mixing bowl.
Remove the chicken pieces, in small batches, from the marinade. Coat the chicken in the bread crumb mixture and place in a single layer on the screen in the air-fryer. Cook the chicken for 15 minutes until cooked throughout. Repeat this step with remaining chicken until all pieces are used.
Cook the fries according to package and serve alongside the chicken bites with your favorite dipping sauce.