Crispy Chicken Mac-n-Cheese
Prep + Cook Time

40

Minutes

Servings

4
Where to Buy
Ingredients
8 Georges Farmers Market Chicken Tenderloins
3 eggs
½ cup cornstarch
1 cup panko bread crumbs
½ lb. elbow noodles
6 oz. cheese sauce
1 cup shredded cheddar cheese
¼ cup shredded parmesan cheese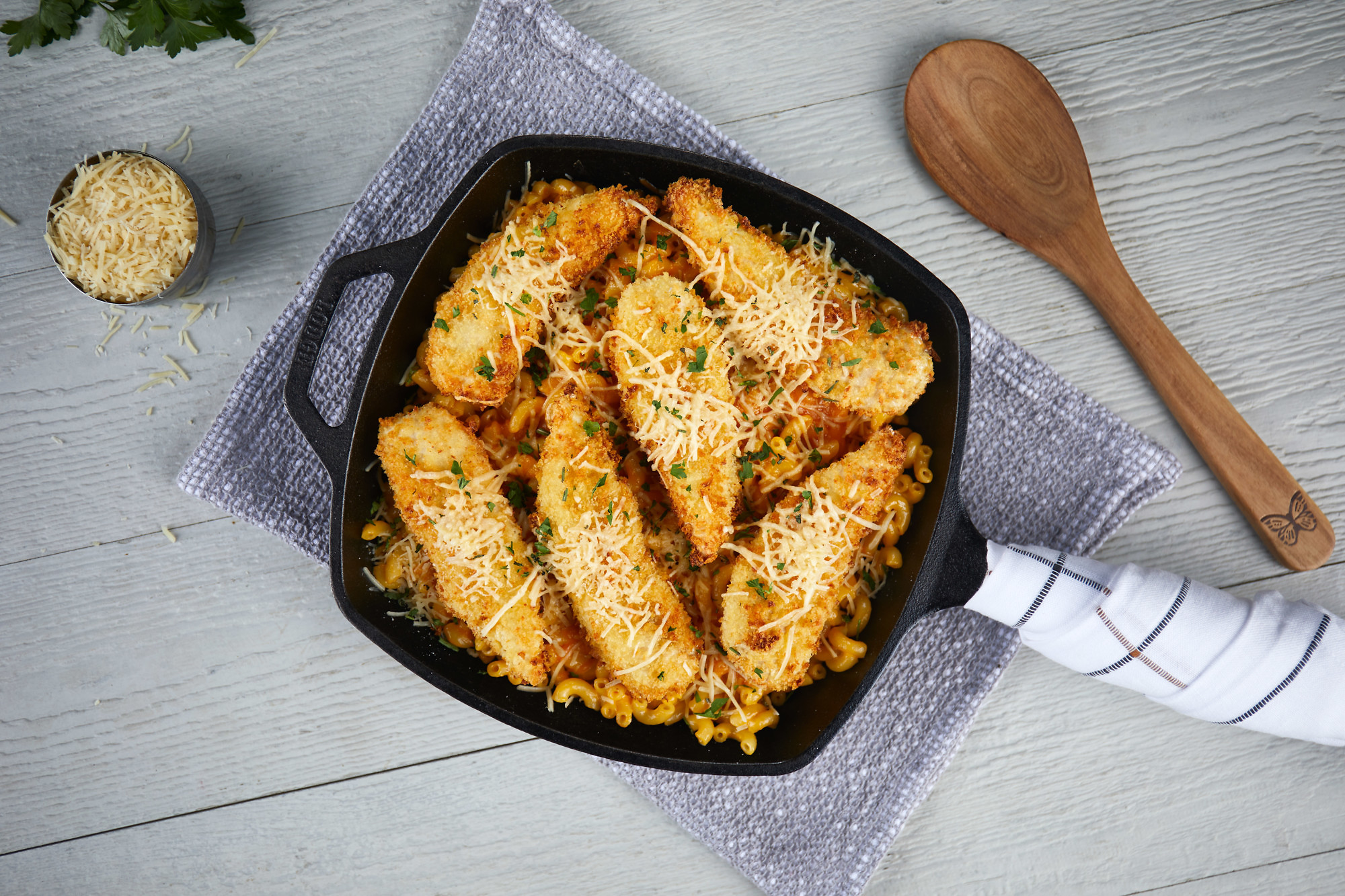 Preparation
Heat an air fryer at 350ºF.
Whisk the eggs in a bowl. Pour cornstarch in a second bowl. Pour panko into a third bowl. Dredge the chicken in cornstarch, egg, and coat with panko.
Spray the inside of the air fryer with vegetable spray and coat the breaded chicken with vegetable spray. Cook chicken tenderloins in the air fryer, 4 at a time for 10 minutes. Repeat with remaining chicken.
Preheat an oven at 425ºF.
While the chicken is cooking, cook the pasta according to package instructions. Stir the cheese sauce in the cooked pasta and pour in a baking dish. Place the chicken on top of the pasta and top with cheeses. Bake in the oven for 10 minutes.