Chipotle Lime Chicken
Prep + Cook Time

45

Minutes

Servings

4
Where to Buy
Ingredients
3 Georges Farmers Market Chicken Breasts
1 cup mayonnaise
½ teaspoon dry chipotle pepper
1 ½ teaspoons kosher salt
¼ teaspoon black pepper
1 lime zested, juiced
1 cup diced tomatoes
¼ cup diced onions
1 tablespoon freshly chopped cilantro
1 tablespoon diced jalapeno
4 ears corn
¼ cup cotija cheese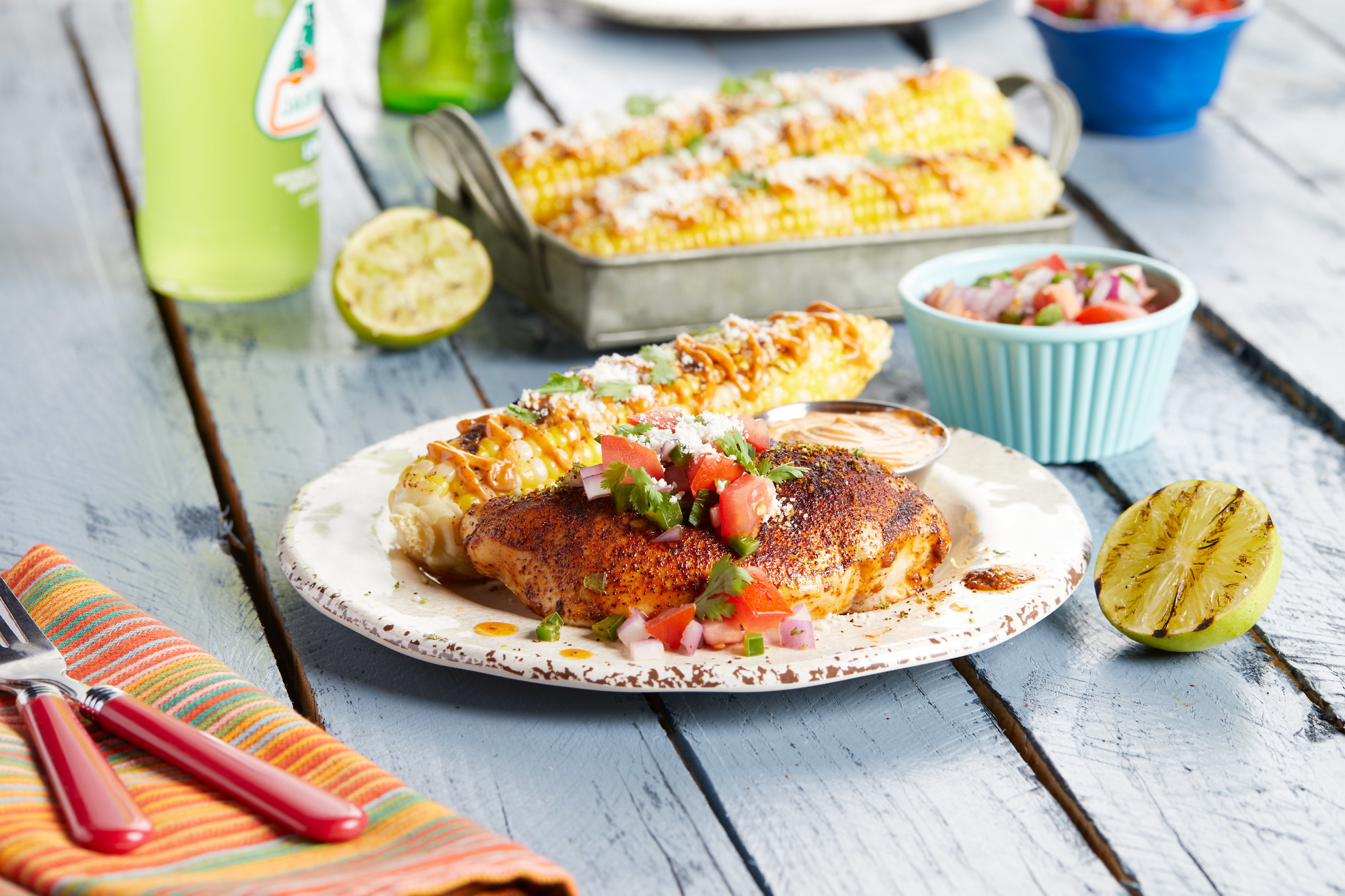 Preparation
Combine the mayonnaise, chipotle pepper, salt, pepper, and lime zest in a mixing bowl. Pour 2/3 cup of the mayonnaise mixture in a ziplocked bag with chicken breasts and coat well. Refrigerate overnight.
Preheat an outdoor grill on high heat.
Remove the chicken from the marinade, reduce the heat to low, and cook chicken for 25-30 minutes until cooked throughout.
Cook the corn on the opposite side of the grill from the chicken for 10 minutes.
While the chicken is cooking, combine the tomatoes, onions, cilantro, jalapeno, and lime juice in a mixing bowl.
Serve the corn with a ribboning of remaining mayonnaise mixture. Top the corn and chicken with cotija cheese. Finish the chicken with the pico de gallo.