Chicken Pizza
Prep + Cook Time

40

Minutes

Servings

4
Where to Buy
Ingredients
3 Georges Farmers Market Chicken Breasts
To taste salt and black pepper
1 cup pizza sauce, extra for dipping
1 cup shredded mozzarella cheese
Bruschetta
1 cup diced tomatoes
¼ cup diced red onions
1 tablespoon fresh chopped basil
1 tablespoon balsamic vinegar
1 tablespoon extra-virgin olive oil
¼ teaspoon salt
¼ teaspoon garlic powder
To taste black pepper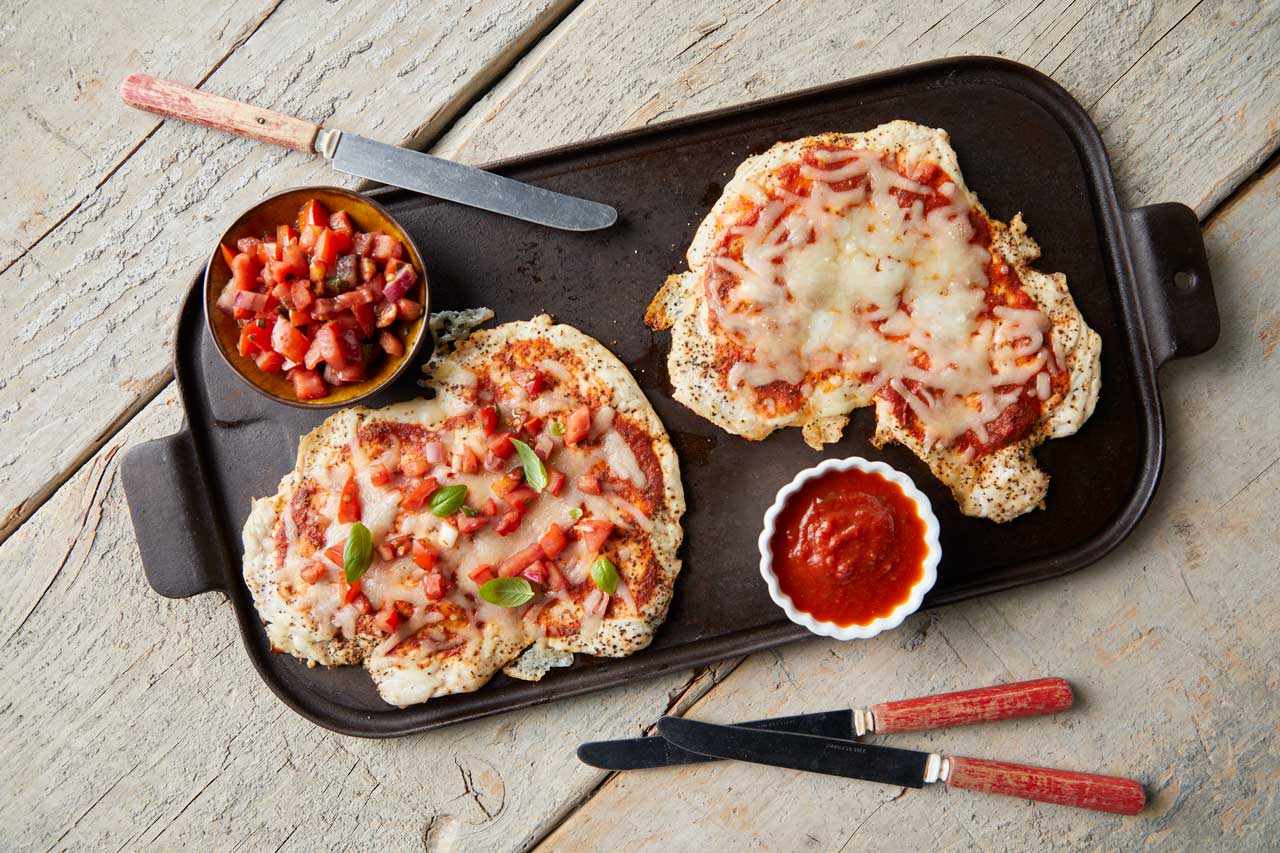 Preparation
Preheat oven at 425º
Prepare the chicken by slicing through the middle of the meat, horizontally. Leaving a portion uncut as a hinge, open the chicken breasts flat and place into a gallon zipped bag (unsealed). Use a mallet with a flat side or the bottom of a skillet, pound the chicken breasts as thin as possible. The chicken should flatten to fill the size of the bag. Repeat this step with remaining chicken breasts.
Place the chicken on a lined baking pan with parchment paper. Season chicken with salt and black pepper. Divide the sauce and cheese, spreading over the top of the chicken. Cook for 10-15 minutes or until chicken is cooked throughout.
While the chicken pizzas are cooking, combine all the ingredients for the bruschetta in a mixing bowl. Refrigerate until use.
Serve up a carb-free family favorite with fresh Bruschetta for the adults and hot pizza sauce for the young ones.