Chicken Pad Soo Wen
Prep + Cook Time

45

Minutes

Servings

4
Where to Buy
Ingredients
1lb Georges Farmers Market Spicy Asian Chicken Thighs
2 tablespoons vegetable oil
½ cup vegetable stock
1 tablespoon soy sauce
1 tablespoon sugar
1 tablespoon mirin
½ teaspoon garlic paste
1 teaspoon ginger paste
1 cup cooked glass noodles
½ cup matchsticks carrots
½ cup diced yellow onion
1 cup shredded cabbage
½ cup bean sprouts
¼ cup sliced green onions
1 tablespoon toasted sesame seeds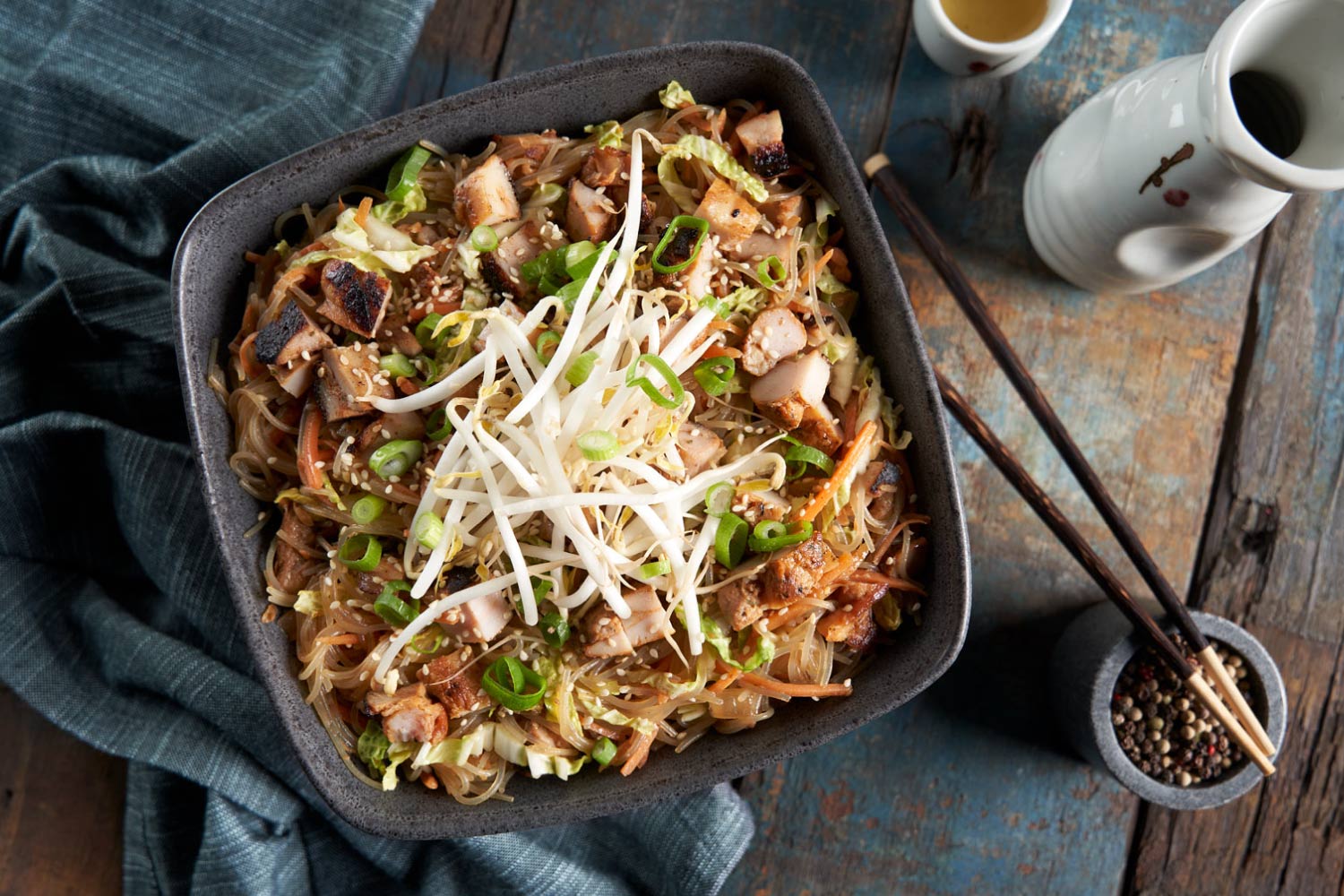 Preparation
Heat oil in a large skillet over medium heat. Sear chicken on both sides, cover and cook until internal temperature reaches 165°F, about 15-20 minutes. Remove chicken from skillet and dice small. Set aside, keeping warm.
Combine the soy sauce, sugar, mirin, garlic, and ginger in a small mixing bowl. Set aside.
Deglaze the skillet with stock. Scrape the bottom of the skillet with a spoon to loosen food particles. Stir in the cabbage, carrots and onion cook for 1-2 minutes. Add the glass noodles, chicken, and sauce.
Finish with sprouts, green onions, and sesame seeds.