Chicken Jambalaya
Prep + Cook Time

40

Minutes

Servings

4
Where to Buy
Ingredients
3 Georges Farmers Market Chicken Breasts, diced
2 tablespoons vegetable oil
2 tablespoons creole dry seasoning
2 tablespoons unsalted butter
½ red bell pepper, diced
½ green bell pepper, diced
½ yellow onion, diced
1 cup frozen or fresh cut okra
2 cups cooked white rice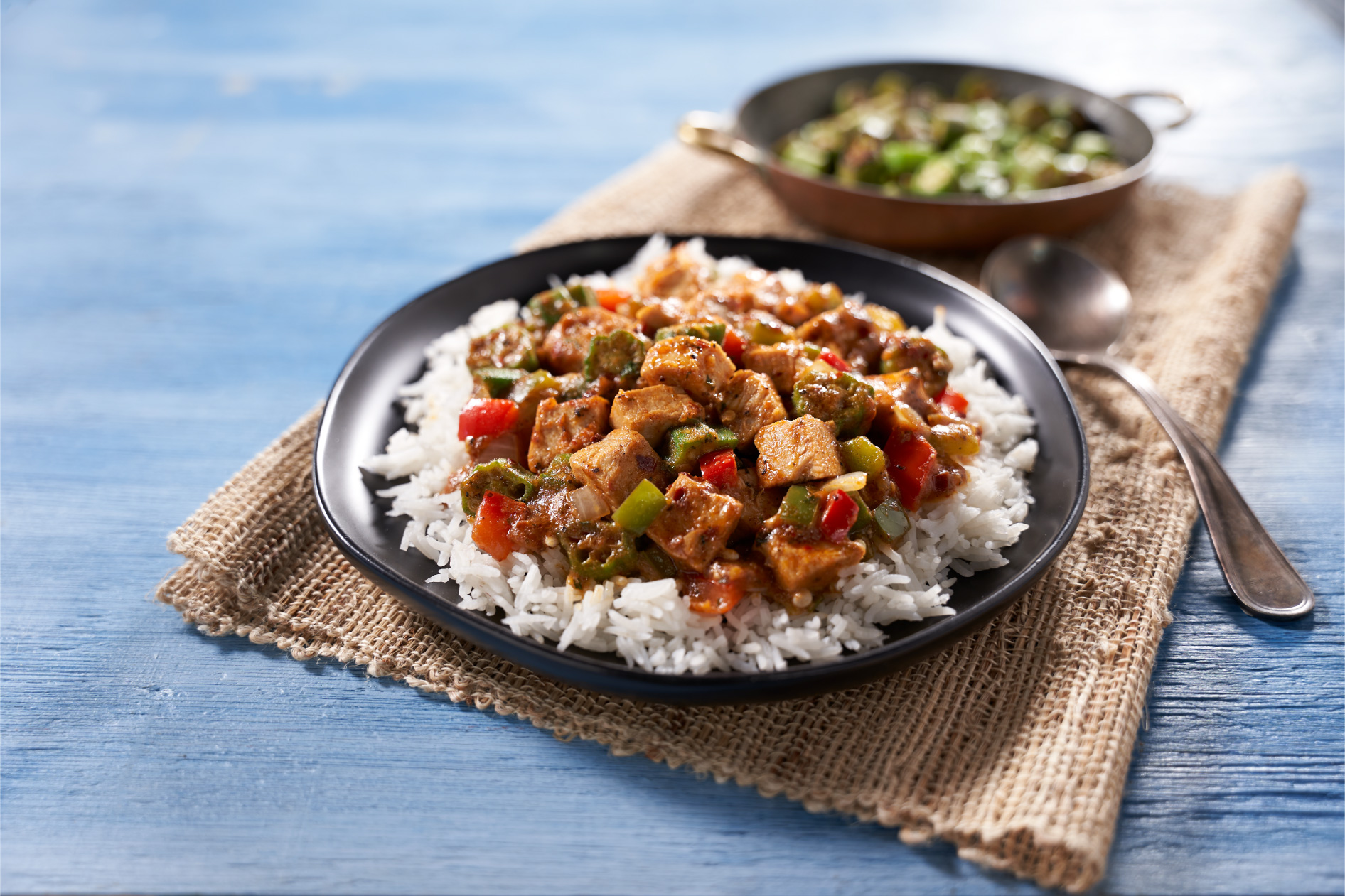 Preparation
Heat oil in a large skillet over medium heat and cook chicken for 15-20 minutes or until cooked throughout. Season with 1 tablespoon of creole seasoning.
Melt butter in skillet, add the vegetables, and cook for 5-7 minutes. Season with remaining creole seasoning. Stir in ¼ cup of water, deglazing or scraping the bottom of the skillet releasing all the extra flavor.
Serve over white rice.