BBQ Chicken Baked Potatoes
Prep + Cook Time

4.25

Hours

Servings

4
Where to Buy
Ingredients
2-3lbs. George's Farmers Market chicken breasts
Sauce
2 teaspoons corn starch
½ tablespoon garlic powder
1 teaspoon onion powder
½ teaspoon black pepper
1 teaspoon salt
1/3 cup ketchup
4 ounces dark soda
¼ cup brown sugar
¼ cup apple cider vinegar
1 teaspoon liquid smoke
Potatoes
4 baked potatoes, cooked
To taste, salt and pepper
(Optional) unsalted butter
1 cup shredded cheddar cheese
¼ cup sliced green onions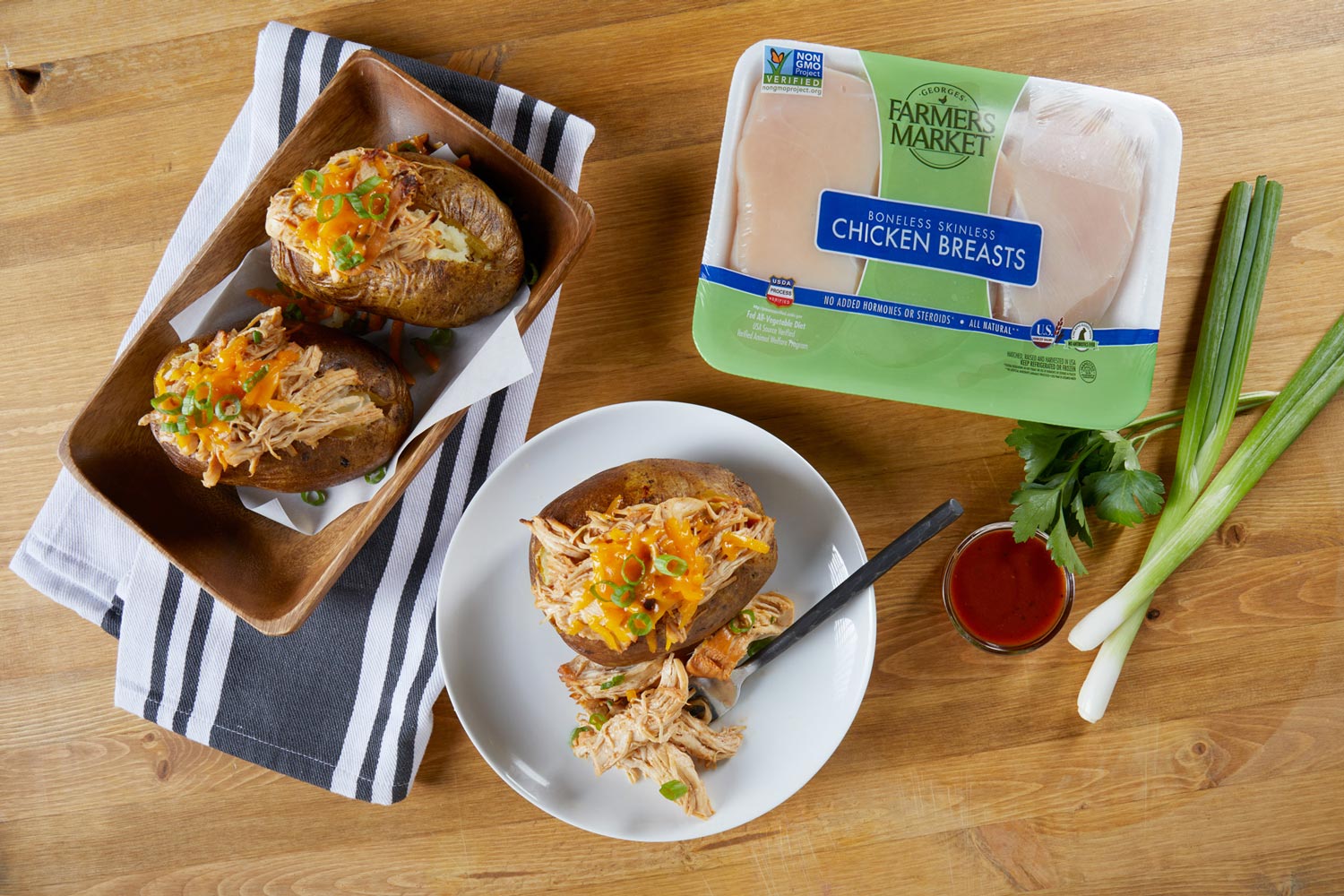 Preparation
Combine the starch, garlic and onion powders, pepper and salt in a small mixing bowl. Coat the chicken with the mixture in a slow cooker.
Combine the remaining sauce ingredients in a mixing bowl and stir in with the chicken.
Cover and cook on high for 4 hours. Cook chicken to an internal temperature of 165º Shred the chicken with two forks in the sauce and mix in the with the sauce. Serve over seasoned and buttered baked potatoes and topped with cheese and green onions.