Balsamic Brown Sugar Chicken
Prep + Cook Time

30

Minutes

Servings

4
Where to Buy
Ingredients
8 Georges Farmers Market Chicken Tenderloins
3 tablespoons balsamic vinegar, divided
½ cup olive oil, divided
2 tablespoons brown sugar
2 teaspoons kosher salt
 3 hearts romaine lettuce, split in half
2 tablespoons honey
1 tablespoon mustard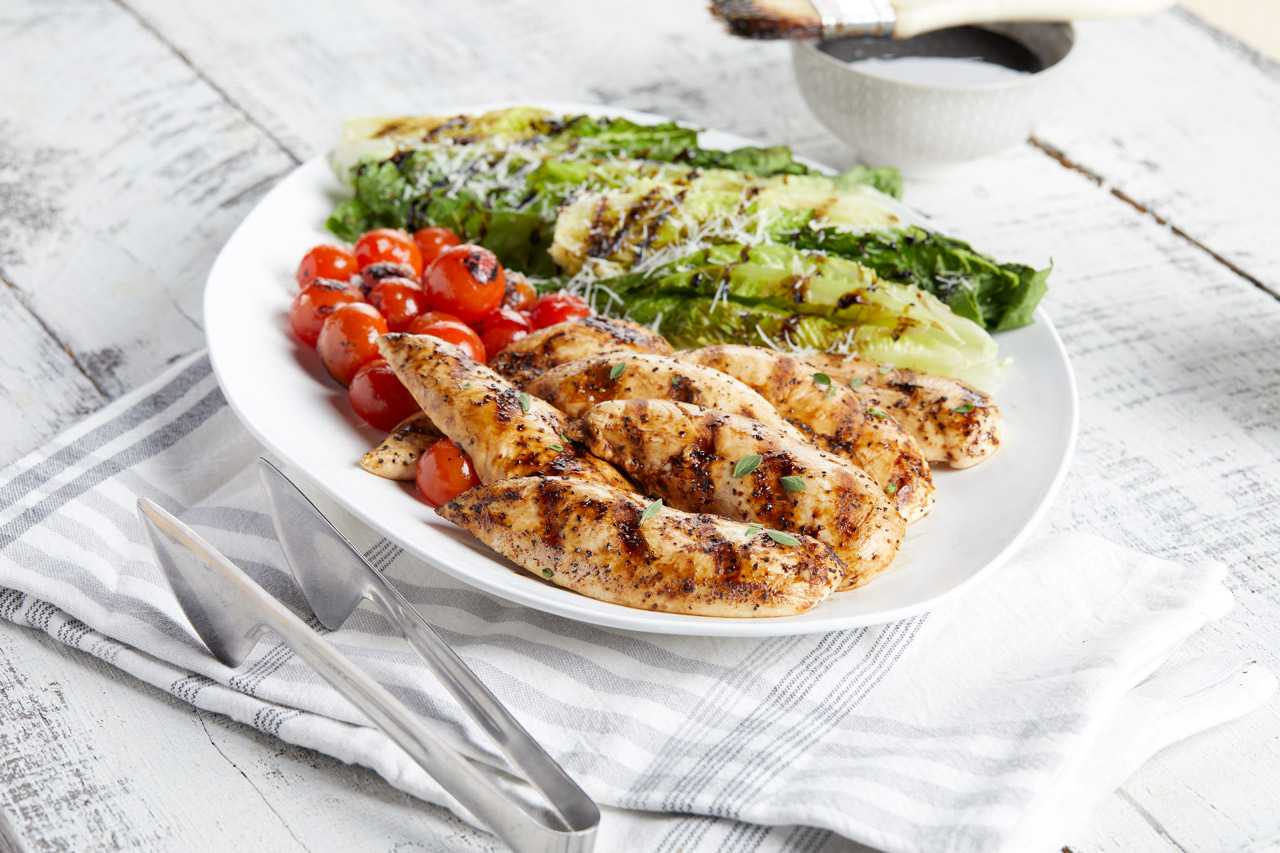 Preparation
Combine 2 tablespoons of vinegar, ¼ cup of olive oil, brown sugar, and salt in a mixing bowl. Pour into a zipped bag with chicken tenderloins and refrigerate overnight.
Preheat an outdoor grill on high heat.
Remove the chicken from the marinade, reduce the heat to low on one side of the grill, and cook the chicken for 15 minutes or until cooked throughout.
Place the romaine halves on the hottest side of the grill, cut side down. Leave the lettuce on for 10-15 seconds, each side.
Combine the remaining vinegar and oil with honey and mustard in a mixing bowl. Season with salt and pepper to your liking and coat the dressing on the grilled romaine, make sure to get dressing between the leaves.
Serve the chicken with the dressed lettuce.

Chef's tip: Win the dinner with your family or friends with your culinary flair and drizzle balsamic glaze over the chicken and grilled romaine lettuce. This is found prepared in your local grocery.