Asian Chicken Grilled Pizza
Prep + Cook Time

50

Minutes

Servings

4
Where to Buy
Ingredients
1lb Georges Farmers Market Spicy Asian Chicken Thighs
Naan bread
¼ cup teriyaki sauce
1 cup shredded mozzarella cheese
½ cup sliced pineapple
½ cup freshly chopped cilantro
¼ cup diced red onion
1 ½ teaspoons lime juice
¼ teaspoon red chili flakes
Salt, to taste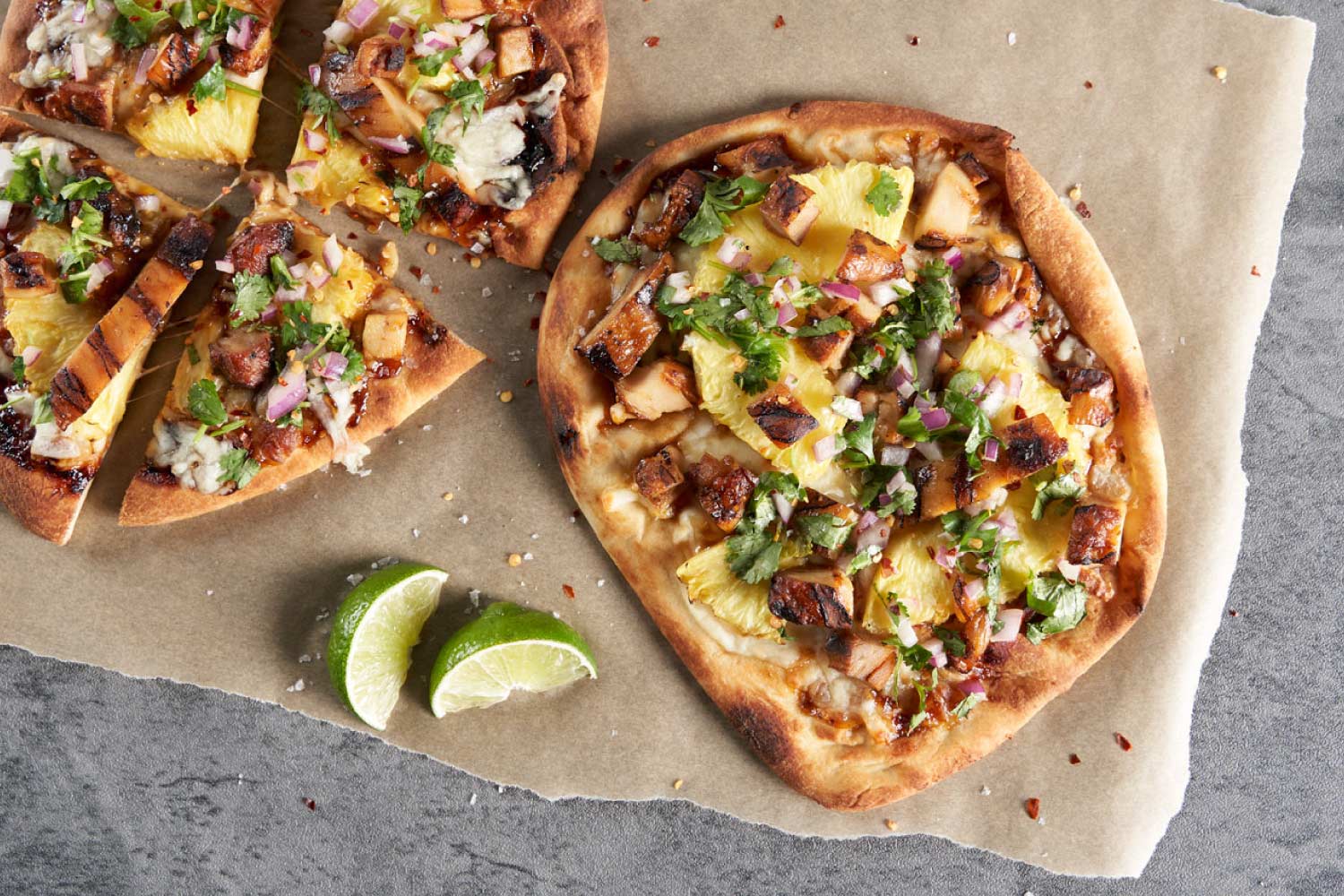 Preparation
Preheat outdoor grill on medium heat, approximately 350°-400°F. Prepare grill grates with vegetable oil spray. Place chicken thighs flat on the grill grates and cook until internal temperature reaches 165°F or 15-20 minutes. Flip several times to ensure even cooking.
While the chicken is cooking, prepare the pizza by placing the Naan bread onto a clean work surface. Spread the sauce, cheese, and pineapple evenly on the bread. Diced the chicken and place on the top.
Lower the grill temperature to low. Heat the pizzas on the grill for 10-15 minutes.
Combine the cilantro, onion, lime juice, chili flakes, and salt, and drizzle over the pizza for the finishing touch.